Black Straight Long Skirt
A skirt in a classic straight cut, long with a slit. It has an elastic waistband which makes it comfortable to wear. Perfect for the spring and summer season. Available in several colors.
Black Straight Long Skirt
A skirt in a simple classic cut

Create with her your unique styling

It has an elastic sewn into the belt and a slit on the side

Perfect for every day and special occasions

Check it out in the spring and summer

Made at a valued Polish manufacturer present on the market for over 30 years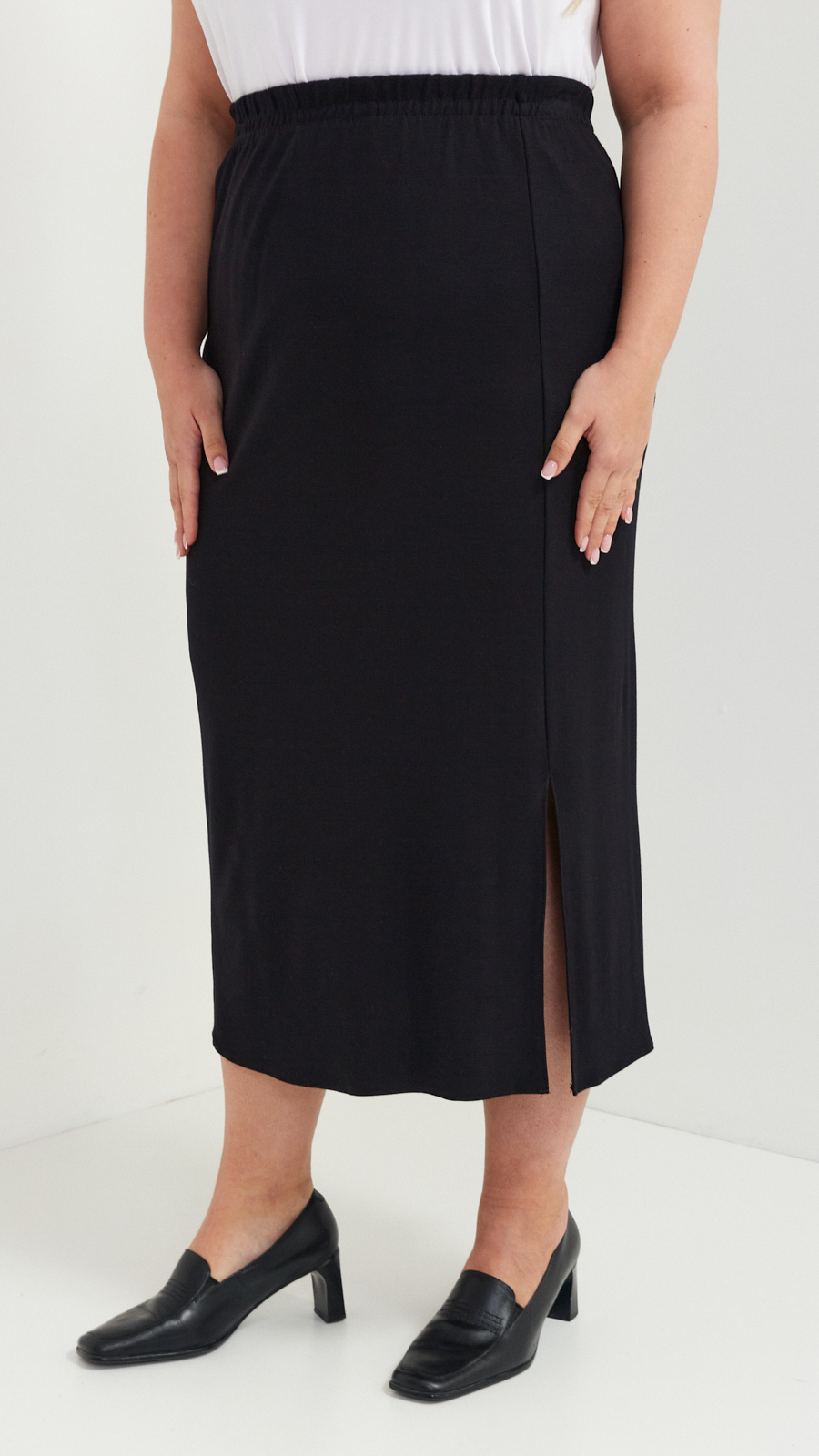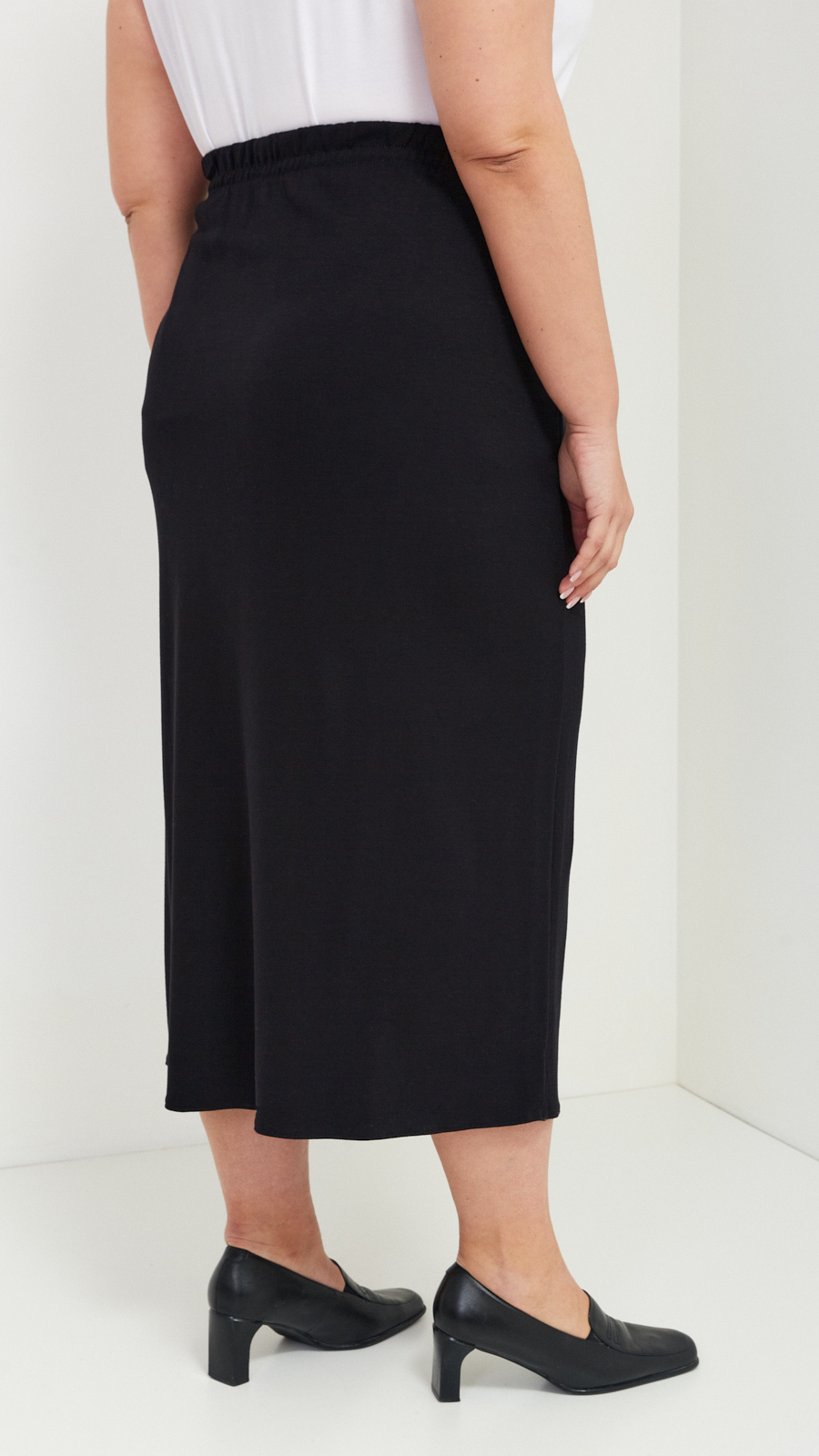 Fabric
oxford jersey
Composition
viscose 80%, polyester 15%, elastane 5%
Size:
S, M, L, XL, XXL, XXXL,4XL, 5XL (bigger sizes on special order)
Width*) of the waist:
S - 34cm, M -36cm, L - 40cm, XL - 45cm, XXL - 49cm, XXXL - 51cm, 4XL-54cm, 5XL-59cm (+-1cm)
Skirt length:
all sizes 85cm (+-1.5cm)
Width*) measured at hip height :
S - 46cm, M - 50cm, L - 54cm, XL - 58cm, XXL - 62m, XXXL - 66cm, 4XL - 70cm, 5XL - 74cm (+-1cm)
Care instructions:
machine wash up to 30ºC
Product code:
P-179-01
Modelka ma 172 cm. wzrostu i ma na sobie rozmiar XXL produktu. Jej wymiary to 117-92-117 - kolejno w biuście-talii-biodrach
ALPI Moda - what does it mean?
30 years of experience on the market
clothing appreciated both in Poland and abroad
| Size | Numerical sizes | Bust [cm] | Hip [cm] | Waist [cm] |
| --- | --- | --- | --- | --- |
| S | 34 36 38 | 80 84 88 | 62 66 70 | 86 90 94 |
| M | 40 42 | 92 98 | 74 80 | 98 104 |
| L | 44 46 | 100 106 | 86 88 | 106 112 |
| XL | 48 50 | 108 112 | 90 96 | 114 118 |
| XXL | 52 54 | 114 120 | 100 106 | 120 126 |
| XXXL | 56 58 | 122 126 | 108 112 | 128 132 |
| 4XL | 60 62 | 128 132 | 114 118 | 134 138 |
| 5XL | 64 | 134 140 | 120 126 | 140 146 |
| 6XL | 66 | 144 154 | 130 140 | 150 160 |
| 7XL | 68 | 158 170 | 144 156 | 164 176 |
| 8XL | | | | |
*) width is the half of a perimeter